HOW THE SOLAR POWER SYSTEM WORKS
(Solar street lighting)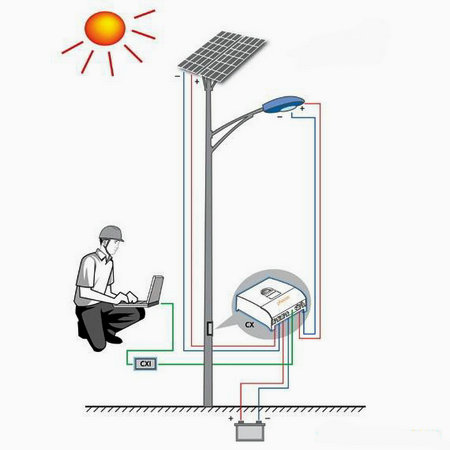 When the sunshine casting at the daytime, the solar panel concerts the solar energy to electrical energy and stores in the battery,
during the night, the battery will discharged and release power for led light working, which makes the lighting all night long.
Our solar street light has the intelligent controller which will make the system in smart charge and discharge, and also the power can be adjusted,
for example, if you want to save the energy,so you can switch the controller model to make the system work with 75% or 50% or 25% output power
when there is no need the full power works. Also the lighting hours can be programmed by yourself.
We want to provide with the high qualified and durable product with reasonable price and nice service!